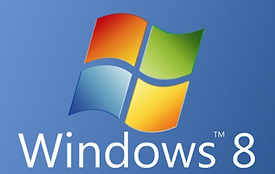 If you have made the jump from a previous version of Windows to Windows 8, you have surely noticed that many once routine tasks must now be performed differently than before. And that includes something as simple as installing a second hard drive in your Windows 8 PC.
In order for Windows 8 to recognize and make use of a newly installed second hard drive, the drive must first be initialized. Here's how to do it: 
1 – Turn off the PC, remove the power cable, and physically install the hard drive into an open drive bay.
2 – Connect the drive to the PC using spare SATA and power cables.
3 – Boot the PC into Windows.
4 – Log into Windows with an account that has Administrator privileges.
5 – Click the Desktop tile to display the desktop.
6 – Press the Windows+R key combination to open the Run box.
7 – Type compmgmt.msc and press the Enter key.
8 – Select Disk Management under "Storage" in the left-hand pane.
9 – Right-click Disk 1 and click Online.
10 – Right-click the unallocated disk space and create a new partition on the drive.
Your newly installed second hard drive should now be available for use.