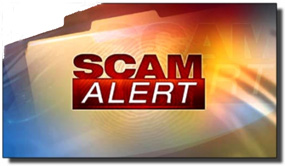 Horrible events like Hurricane Dorian tend to bring out the best in humanity.
Millions of generous individuals and companies have already donated billions of dollars in relief funds for victims of Dorian.
What's more, thousands of volunteers are already on the ground in several of the affected areas, with more waiting to go in just as soon as they receive approval from officials.
But unfortunately, natural disasters of this scale also tend to bring plenty of scammers of out of the woodwork.
With all the pleas for donations going around it can be difficult to tell the legitimate relief organizations from the scammers.
Most everyone is familiar with the types of assistance provided by the Red Cross and Samaritan's Purse, but there are hundreds of other organizations and individuals out there competing for your generous donations.
Luckily, there are several ways to ensure that your money doesn't end up in the hands of a scammer:
1 – You can simply opt to donate to an organization you're already familiar with and trust completely.
As with most every other endeavor in life, past performance of a relief organization is a pretty good indicator of how they'll perform in the future.
2 – ALWAYS donate to an organization directly by visiting their official website or calling a known-good phone number.
NEVER respond to anyone that contacts you from out-of-the-blue via telephone, email or social media claiming to be collecting donations on behalf of a well-known charity.
3 – If you'd like to give a smaller organization a chance (and there's nothing wrong with that), check them out thoroughly by typing their name into the search boxes on Charity Navigator and/or the Better Business Bureau to view their ratings from those organizations.
If they are rated poorly or simply don't show up when you perform the search, chances are it's a scam operation.
4 – If you see an ad soliciting relief donations on a social media site, be especially wary.
We all know from recent events that it's incredibly easy for scammers to post fraudulent ads on social media.
Bottom line: It's a wonderful thing to want to help those in need. Just remember that "donations" sent to a scammer will help no one that truly needs and deserves your help!
Bonus tip #1:  Click here to read about several other scams that are currently making the rounds.
Bonus tip #2: Want to make sure you never miss one of my tips? Click here to join my Rick's Tech Tips Facebook Group!
If Facebook isn't your cup of tea, I invite you to sign up for my Rick's Daily Tips Daily Update Newsletter.
---
Want to ask Rick a tech question? Click here and send it in!
If you found this post useful, would you mind helping me out by sharing it? Just click one of the handy social media sharing buttons below.