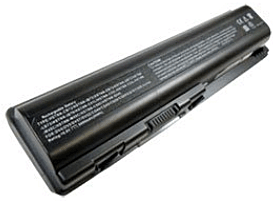 Question from Dulce F.:  Rick, I have an HP Pavilion G60 laptop that won't turn on unless the charger is plugged in to the wall.
I've tried removing the battery and putting it back in and a few other things that my nephew suggested, but so far nothing has worked.
Can you tell me what's wrong and what I need to do to fix it? This is so frustrating because I've only had this computer for 3 years! Thanks so much for your help!
Rick's answer:  Dulce, I wish I had better news for you, but the problem with your laptop is almost certainly a bad battery.
Sadly, most laptop batteries don't last anywhere near as long as the laptop itself. Yours lasted for 3 years which is actually pretty good. You can buy a new one at your local computer store, but you'll probably get a better deal online.
Click here
(#ad) to check out Amazon's current selection of HP Pavilion G60 batteries.
---
Do you have a tech question of your own for Rick? Click here and send it in!