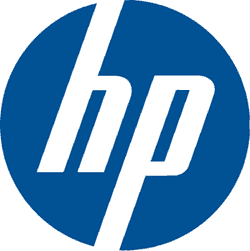 HP has just announced a voluntary recall of the batteries in some HP notebook computers and mobile workstations.
The batteries affected by the recall are prone to over-heating, a situation that could potentially cause a fire or present a burn hazard to the user.
If you purchased a laptop or mobile workstation on this list between December 2015 and December 2017 it might well be subject to the recall: 
HP Probook 640 G2
HP ProBook 640 G3
HP ProBook 645 G2
HP ProBook 645 G3
HP ProBook 650 G2
HP ProBook 650 G3
HP ProBook 655 G2
HP ProBook 655 G3
HP ZBook 17 G3
HP ZBook 17 G4
HP ZBook Studio G3
HP x360 310 G2
HP Pavilion x360
HP ENVY m6
HP 11 Notebook PC
If you purchased a device on this list between the dates specified, you need to check immediately to see if its battery has been recalled. Failing to do so could result in your device causing a fire or you suffering a serious injury.
It's easy to check to see if the battery in your laptop or mobile workstation is subject to the recall. Here's how:
1 – Visit this page on the official HP website using the device you want to check.
2 – Scroll down and click the blue button labeled Download HP Battery Validation Utility.
3 – Run the utility and allow it to check your device. After the check is complete it will tell you whether your device is affected by the recall or not.
If you determine that the battery in your device is in fact covered by the recall, visit this page on the HP website for complete details about the recall and the information you'll need to request a free battery replacement.
---
Like this tip? If so, I invite you to share it with your friends. Just click one of the handy social media sharing buttons below.