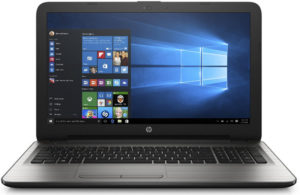 Mid-range laptops keep getting better while prices are lower than ever, and that's a great thing for consumers.
I recently had the opportunity to check out the HP 15-ay011nr 15.6″ Full-HD Laptop, a powerful new mid-range machine that offers plenty of bang for the computing buck.
The heart of this laptop is its powerful Intel Core i5 6200U, 2.3GHz, Dual-Core CPU and 8GB of RAM. This is a potent combination that makes Windows 10 really fly, and I found this to be one of the fastest sub-$500 laptops that I've used to date. 
This machine comes loaded with a bright 15.6″ Full-HD (1920 x 1080) screen, a 1TB hard drive, USB 3.0 and USB 2.0 ports, Bluetooth 4.0, an optical drive, 802.11 AC Wi-Fi and more.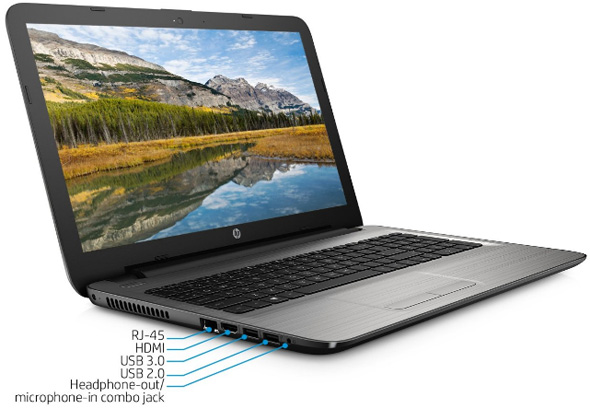 At slightly less than five pounds, this isn't the lightest laptop around, but the weight is more than acceptable considering all the computing power that's packed inside.
HP estimates that a battery charge should last a little over seven hours, but the unit I tested seemed to average around 6 and a half. But then I kept several programs open with streaming video playing at various times, which surely reduced the battery life just a bit.
During my testing I noticed that menus seemed to pop up quickly, and when I would launch a program it typically loaded in a flash and ran very smoothly.
I did have the Wi-Fi signal drop out on me a couple of times, but I was having connectivity issues with other devices at the time so I can't attribute those drops to the laptop.
Bottom line: I believe this to be a great laptop overall. It should serve you quite well for everyday Internet and business use, and it should be perfectly acceptable for moderate gaming.
---
If you think your friends would like this post, I'd love you to share it! Thanks a bunch!