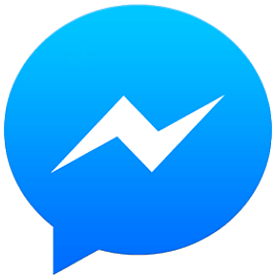 Question from Pat M.:  Rick, is there a way to delete Facebook Messenger from my iPad?
Rick's answer:  There sure is Pat. Lots of folks are ditching the official Facebook Messenger app and switching to third party messaging apps instead.
My preferred method of completely eradicating the Facebook Messenger app from an iOS device is below. Please give it a try and let me know if it works for you.
Follow these steps to remove the Facebook Messenger app from your iPad: 
1 – Tap and hold the FaceBook Messenger icon until an X appears, then tap the X. That should remove Facebook Messenger from your device.
2 – Now, repeat the process above to also remove the Facebook app itself. You'll need to do this also or the FB Messenger app will probably keep coming back.
3 – If your phone syncs with iTunes, go into iTunes and remove Facebook Messenger from your apps list.
4 – Power-off your iPad and reboot it.
5 – Re-install the Facebook app.
You're done! Please let me know if this works for you Pat.
Update from Pat:  Thanks Rick. It did work. Appreciate the information!!!
---
Do you have a tech question of your own for Rick? Click here and send it in!