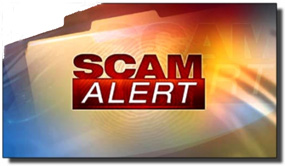 Virtual Private Networks (aka VPNs) are wonderful services that can provide a powerful layer of security and privacy to your Internet activities.
One of the most popular VPN services out there is Hola Free VPN. Hola is currently being used by millions of people, possibly even you.
Well, if you are using Hola Free VPN, I strongly recommend that you STOP using it immediately. Here's why… 
Unlike most VPN services, Hola doesn't route its customers' Internet traffic through their own servers. Instead, they route YOUR "secure" traffic through the computers and Internet connections that belong to other Hola users.
Even worse, the traffic sent and received by other Hola users is routed through YOUR computer and Internet connection. That is a very bad thing for two reasons:
1 – You're paying Internet bandwidth charges to your ISP for web traffic that is generated by people you don't even know. And if your monthly Internet bandwidth allotment is capped at a certain level, those strangers are helping you burn through it every minute of the day and night.
2 – Even worse, it appears that Hola is selling YOUR unused Internet bandwidth to folks who visit another website that's owned by the same company. That website promises to help their customers use the Internet anonymously by routing their traffic through YOUR computer and Internet connection.
That means if those people are using the Internet for illegal activities, it will be YOUR IP ADDRESS that the authorities will trace back to YOU, not the IP Address of the actual perpetrators!
As you can see, the folks behind Hola Free VPN have managed to fool and scam a BUNCH of people.
Bottom line: If you are using Hola Free VPN, you should STOP using it immediately and remove their software from your computer.