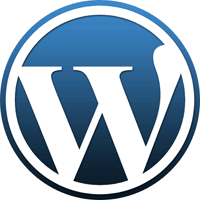 One of the things that makes WordPress such a powerful blogging platform and CMS is the ease with which we can use widgets to do wonderful things with our sites.
We can easily give our widgets a title in order to help the reader better understand what they're seeing at any given moment, but what if we don't want a particular widget to have a title?
By default, we can leave the title field of a widget blank, however there will still be a blank space where the title would normally be. But we can use a nifty WordPress plugin called Remove Widget Titles to completely hide the "Title" field. Here's how: 
1 – Log in to your WordPress Control Panel and click Plugins>Add New.
2 – Type Remove Widget Titles into the Search box and click the Search Plugins button.
3 – Find the Remove Widget Titles plugin in the list (it should be the first plugin listed) and click Install Now.
4 – Activate the Plugin.
5 – Click Appearance>Widgets.
6 – Select the active widget that you wish to hide the title for and place an exclamation point (!) in front of the title.
7 – Click Save.
From now on the title for that widget should be completely hidden from view when the web page is displayed on the screen.
By the way, there are thousands of plugins for extending your WordPress installation available in the WordPress Plugins Repository. If you choose wisely you can use a few of them to really make your blog something special.
But that being said, be careful not to over-use plugins because every one you install will slow your blog down just a bit plus potentially serve as another route a hacker can take to break into your blog's Dashboard.
In short, I strongly recommend that you use plugins sparingly and avoid installing any that haven't been updated in over a year.
Bonus tip: This post offers several tips for protecting your WordPress blog from hackers.
---
Like this Tip? If so, I invite you to share it on social media. Just click one the handy buttons below.