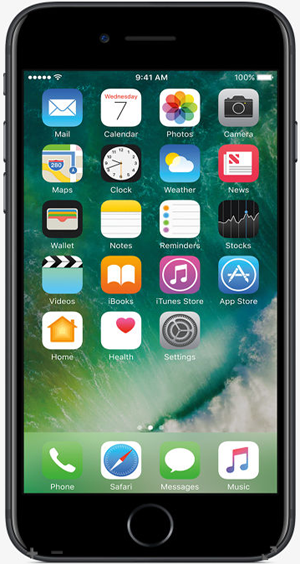 The very first Apple iPhones went on sale 10 years ago today, and that event forever changed the way we use technology.
Contrary to popular belief, the iPhone wasn't the first smartphone. In fact, several other smartphones had already been in use for years before Steve Jobs took to the stage to unveil his newest innovation.
But those early smartphones were expensive and rarely found outside of government and corporate environments. The iPhone revealed to the masses that technology on such an incredible scale could actually be affordable.
Here's a list of some of the things that smart phones have at least partially replaced since the first iPhone was sold: 
Landline Telephones
Landline Internet Connections
Laptops and Desktop Computers
GPS Devices
Fax Machines
Cameras and Camcorders
Radios and TV Sets
Portable Music Players
Audio Tape Recorders
Printed Books, Magazines and Newspapers
Electronic Calculators
Flashlights
Scanners (both the EMS Radio and Document types)
Handheld Gaming Devices
Board Games
Barcode Scanners
Credit Card Scanners
Credit Cards, Debit Cards, Checks and Money Orders
Walkie-Talkies and CB Radios
Clocks and Watches
Calendars and Timers
Notepads
Photo Albums
This is just a partial list as I'm sure I left out a bunch. And to think it all started just 10 years ago when the first iPhones went on sale!
Of course Apple doesn't have a monopoly on the smart phone market. In fact, there are a lot more Android phones in use today than iPhones. But there's no denying the impact the iPhone has had on the tech world in particular and our daily lives in general.
There are relatively few people who don't own a smartphone these days, and that includes children. Yes, there are a few holdouts who have no desire to own one, but their number keeps dwindling by the day.
During Mr. Jobs' introduction of the new iPhone, he described the device as "a revolutionary product that changes everything". How right he was.
Bonus tip: Click here to reminisce about the golden era of the rotary telephone.
---
If you think your friends would like this post, I'd love you to share it! Thanks a bunch!