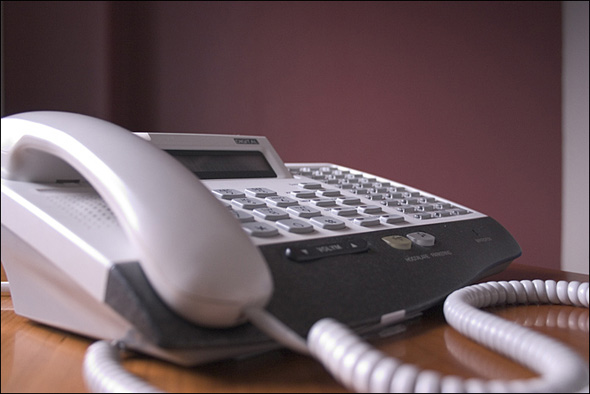 Have you been receiving calls and/or voice messages from what appear to be local phone numbers, but you suspect the callers are actually located from outside the local area?
Or perhaps you've received calls from the numbers of local businesses or even people you know personally, only to discover that it's someone else entirely?
Calling (or texting) someone and having another person's phone number show up in the recipient's Caller ID display is called spoofing, and it happens all the time. 
Services like SpoofCard make it extremely easy to spoof a phone number and trick the recipient into thinking the call or text is from either someone they know personally or from a local business.
I know you're probably thinking that spoofing must surely be against the law, but surprisingly, it isn't. At least not on a federal level.
Want proof? Check out this passage from the Spoofing and Caller ID page on the official FCC.gov website:
"When is spoofing illegal??
Under the Truth in Caller ID Act, FCC rules prohibit anyone from transmitting misleading or inaccurate caller ID information with the intent to defraud, cause harm or wrongly obtain anything of value. Anyone who is illegally spoofing can face penalties of up to $10,000 for each violation. However, spoofing is not always illegal. There are legitimate, legal uses for spoofing, like when a doctor calls a patient from her personal mobile phone and displays the office number rather than the personal phone number or a business displays its toll-free call-back number."
As the passage above clearly states, spoofing a phone number without the intent to harm or defraud the the recipient in some way is completely legal as long as no actual harm ends up being caused.
What's more, while spoofing with the intention of harming the recipient in some way is indeed illegal, proving that harm was intended or actually took place can be difficult from a legal standpoint.
Luckily, telemarketers ARE NOT allowed to spoof their phone numbers in any case, and there are no gray areas.
If you receive a telemarketing call from a spoofed number you can use this simple online form to file a complaint with the FCC.
Bottom line: Receiving a call from a spoofed phone number can be confusing and irritating, but unless the caller placed the call with the intention of causing you harm OR the call actually ended up causing harm, the caller did not break the law.
Disclaimer: I'm a tech blogger, not a lawyer. The information provided above is based solely on the rules and regulations stated on the federal government's official FCC.gov website. You are free to either use it or ignore it at your own risk.
Bonus tip #1: This post explains how to block calls from anyone who isn't on your smartphone's "Contacts" list.
Bonus tip #2: Want to make sure you never miss one of my tips? Click here to join my Rick's Tech Tips Facebook Group!
Photo credit: Frank Mortensen
---
Do you have a tech question of your own for Rick? Click here and send it in!
If you found this post useful, would you mind helping me out by sharing it? Just click one of the handy social media sharing buttons below. Thanks a bunch!