Amazon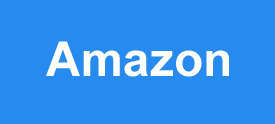 is the world's largest online retailer, and one of the things that makes Amazon so popular is their policy of offering free shipping for most items if your order totals at least $25.
But what if you finish your shopping and the order comes to just $22.67? That leaves you a mere $2.33 short of the magic number of $25 – which means you're gonna miss out on that awesome free shipping deal! 
But what if you could find another item on Amazon that costs exactly $2.33 (or very close to it)?
You could add that item to your order and qualify for the free shipping, effectively giving you the extra item for free since you'd have to pay the shipping charge on the rest of your order anyway without it.
But Amazon is a massive venue offering literally millions of items for sale, so finding an item with a price that closely matches the amount you're short by would be like searching for an invisible penny at the bottom of Lake Superior.
Well, as luck would have it there's an easy way to get a list of items available for sale on Amazon at whatever price you need to spend in order to get your order total to $25…
Just visit www.filleritem.com and type in the amount you need to spend and you'll be presented with just such a list. If you can't find anything at that price that you want or need, you can choose from other items that cost just a penny or two more. Pretty neat, huh?
Bonus tip #1: Did you know that Amazon will text you when your order has shipped (and text you again when it's been delivered)? This post explains how to set it up!
Bonus tip #2: Want to make sure you never miss one of my tips? Click here to join my Rick's Tech Tips Facebook Group!
---
Want to ask Rick a tech question? Click here and send it in!
If you found this post useful, would you mind helping me out by sharing it? Just click one of the handy social media sharing buttons below.