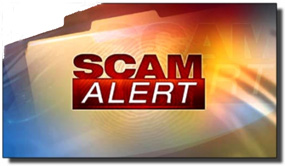 As you probably know, addiction to prescription drugs is now a serious problem in the U.S., and addiction to illegal drugs has been plaguing our country for decades.
Addiction treatment centers exist to help those affected get off of the drugs, but many of the new treatment centers that are popping up aren't out to help people at all. They're simply out to get their money. 
These fraudulent treatment centers either fail to meet basic healthcare quality standards, engage in insurance fraud, or both.
Even worse, some of them intentionally keep their patients addicted in order to ensure their repeat business.
To their credit, the folks at Facebook are taking steps to prevent fraudulent addiction treatment centers from advertising on their platform.
As they explain on this page, Facebook requires any addiction treatment center that desires to advertise on the site to be certified by LegitScript, a leading third-party certification service.
While certification isn't a rock solid guarantee that any given addiction treatment center is operating on the up-and-up, it does greatly increase the likelihood that they are. Kudos to Facebook for taking this important step.
Unfortunately, even with Facebook partnering with LegitScript to screen out fraudulent treatment centers, it's practically a given that some of them will slip through the cracks and have their ads displayed on their pages.
Bottom line: If someone you love is currently struggling with drug addiction, by all means assist them in seeking help. Just be sure to thoroughly check out any treatment center they're considering to make sure they aren't simply a scam operation masquerading as a legitimate organization.
Bonus tip #1: Click here to read about several more scams that are currently making the rounds.
Bonus tip #2: Want to make sure you never miss one of my tips? Click here to join my Rick's Tech Tips Facebook Group!
---
Do you have a tech question of your own for Rick? Click here and send it in!
If you found this post useful, would you mind helping me out by sharing it? Just click one of the handy social media sharing buttons below.