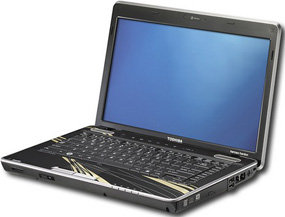 Question from Christine M.: Hi Rick. I love your tips!! You have helped me out so much over the last 2 months!
Now I need help with my dad's laptop. It's a Toshiba Satellite M505-s4940. He just upgraded it to Windows 8 (big mistake IMO) and now his wireless adapter isn't working.
When he installed Windows 8 it said it couldn't find a driver for the wireless adapter and it has a yellow exclamation point over it in Device Manager. I downloaded several drivers from the Toshiba website and none of the worked. Can you possibly help me track down a working driver? Dad and I would be eternally grateful! Thanks in advance!
Rick's answer: Hi Christine. I'm very glad you find my tips useful! As far as your dad's laptop is concerned, even though it happens to be a Toshiba brand laptop, the wireless circuitry is actually a Realtek RTL8192E in disguise.
Here's what you should try:
1 – Go to www.realtek.com and type RTL8192E into the search box, then click the go button.
2 – Under Downloads, click the link labeled RTL8192E (Software).
3 – At the bottom of the page you'll see two drivers listed. Since there is no Windows 8 driver available, try downloading and installing the Windows 7 driver. I have a strong hunch that it'll work just fine. Click one of the "US" links (US1, US2 or US3) over on the far right side.
Please let me know if that driver doesn't work Christine and I'll point you in another direction. But I really believe it will as I've had great luck using Windows 7 Realtek drivers with Windows 8 already.
Update from Christine: Rick, you're a genius! I downloaded and installed the Windows 7 driver and now the wireless is working fine! Thanks again!
---
Do you have a tech question of your own for Rick? Click here and send it in!