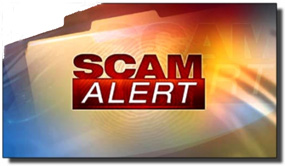 Important: As you read this post please keep in mind that it isn't meant as a jab at people of any certain political persuasion.
What I say below applies equally to fact checkers who lean to the right AND to the left.
I have my own political opinions and you are certainly entitled to yours as well. This post is meant strictly as a warning about "fact checkers" in general.
Truth be told, this isn't meant to be a "political post" at all.
I'm simply alerting you to a real-life scam that some fact checkers perpetuate every day on the Internet and on television "news" broadcasts.
Now that that's out of the way, let's get started…
"Fact checkers" have been around almost as long as the Internet itself, and most of us have turned to them for help with confirming or debunking some myth or popular narrative.
For the most part the fact checkers are quite good at digging up the truth about rumors and urban legends, but the new breed of "political fact checkers" could do a lot better in my opinion.
Fact checkers are human of course, and like all humans they tend to lean towards one side of the political spectrum. And there's absolutely nothing wrong with that. We're all entitled to our own political opinions.
But where the fact checkers often get into trouble is when they let their political leaning affect the quality of their fact checks.
For example, one of our elected leaders recently gave his opinion about a topic that's currently being debated in Congress.
One of the country's best-known "fact checkers" immediately labeled that opinion as "False" and gave a detailed explanation of why he didn't agree with what the politician had said.
It's fine to disagree with a politician. I do it all the time. And it's also fine to tell your friends that you disagree with them.
But it isn't fine for a "fact checker" to effectively argue with a politician about what is essentially an opinion about a policy matter.
Opinions aren't facts – they are opinions. And opinions cannot be "fact checked".
Another serious transgression is when a fact checker says something a politician said is factually accurate, yet labels it "misleading".
A fact checker's job is to determine whether a statement is factually accurate, not whether it could be considered misleading in some way.
If a politician states an opinion, that's exactly what it is. And opinions cannot be "fact checked" because they are not facts.
Once a fact checker starts assigning the label "misleading" to statements that are clearly factually correct, they are no longer fact checkers. They are political activists.
As I stated before, there's absolutely nothing wrong with holding a political opinion and expressing that opinion to others. But to do so under the guise of a "fact check" is simply dishonest.
We expect our elected leaders to vigorously debate the issues before them. That's their job. May the best ideas win.
However, we don't expect "fact checkers" to join in the debate because that isn't their job.
If a politician says something that's factually accurate the fact checkers should label it as true, because it is. And they should label it as true even if they personally don't like the fact that it's true.
On the other hand, statements that are factually inaccurate should be marked as false, even if the fact checker agrees with the politician's overall view of the general topic at hand.
I said all of the above to say this: Always take the conclusion of every political "fact check" you see with a grain of salt.
Google makes it easy to do your own fact checking to determine whether something that was said is true or not.
And here's a little secret the fact checkers don't want you to know: They use Google (and Youtube) themselves to research the veracity of statements that are made just like you do. The only difference is they do it for a living.
It's fine to use a fact check as a starting point for developing an opinion, but always remember that fact checkers are human beings with political leanings which could well skew th14eir fact checks to make them fit their own personal world views and/or the world views of their employers.
It's also important to remember that an opinion cannot be fact checked, because an opinion isn't a fact.
If you see a fact checker labeling any opinion as either true or false, you should know right away that that particular fact checker cannot be trusted.
Bonus tip #1: Click here to read about several more scams that are currently making the rounds.
Bonus tip #2: Want to make sure you never miss one of my tips? Click here to sign up for my free Rick's Daily Tips Email Newsletter!
---
Would you like to ask Rick a tech question? If so, click here and send it in!
If you found this post useful, would you mind helping me out by sharing it? Just click one of the handy social media sharing buttons below. Thanks a bunch!