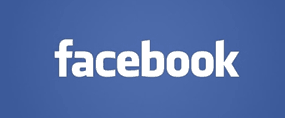 If you use Facebook to promote your business, come mid-January you'll have to start paying to promote your posts if you want them to be seen by your followers.
For some time now, Facebook has been using their "EdgeRank" algorithm to reduce the number of followers who see unpaid posts in their newsfeeds, prompting many business owners to pay to promote their posts to a wider audience.
Thanks to Edgerank, as of today small business owners can choose not to pay to promote a post and it will still be seen by approximately 16% of their followers. But that's about to change pretty soon. 
Starting in mid-January Facebook's algorithm will begin filtering out pretty much all posts that are promotional in nature. This means if you "Like" a page or you are friends with a business owner, you won't see any of their promotional posts unless they have paid Facebook a fee to promote them. And those fees won't be cheap.
And by the way, this change won't be limited to posts that are published by "pages". Promotional posts published on a personal Timeline will also be filtered out.
We all knew it would happen sooner or later once Facebook started selling stock to the general public, and now it's just about here.
Bottom line: If you use Facebook to promote your business, it's time to start devising a strategy for either purchasing advertising posts in order to reach your followers or move your marketing efforts to another venue.