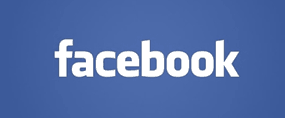 If you're been using Facebook for a while, I'm sure you're familiar with this scenario:
You're scrolling through your Facebook news feed when an interesting post catches your attention. You make a mental note to come back and read it later when you have more time, but when you search for it later you can't find it again.
A while back I wrote a post explaining how to bookmark an individual post on Facebook. That process isn't complicated and it works extremely well, but now Facebook has added a new feature that makes bookmarking posts that contain shared links a quick two-click process. Here's how to do it: 
1 – Click the little down arrow located on the right-hand side of the post that you wish to bookmark. A drop-down menu will appear.
2  – Select the menu option that begins with the word Save. The post has just been saved for later reading. When you're ready to read it, click the Saved link that's now located over in the left-hand column.
Pretty simple, huh? There is one caveat though. This new "Save" feature only works with posts that contain a shared link. If you wish to bookmark a post that contains a photo or a regular status update you'll still need to use the procedure explained here.