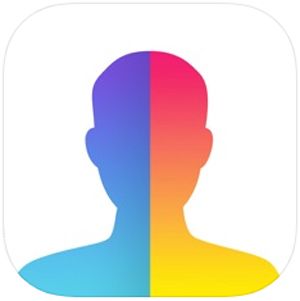 Have you ever used the ultra-popular FaceApp "digital aging" app that's taking the world by storm right now?
If so, there's something you should know…
The Terms of Use (TOS) you agreed to when you first installed FaceApp gave its Russian creators the right to download, alter and publish any photos you have stored on your device.
What's more, it can also use your phone's camera to take photos (and potentially video) all on its own.
Worse still, the permissions for the app also allow it to collect and use any personal information that's stored on your device, including your real name.
In a nutshell, the app's TOS gives its creators the right to use your face ad real name in an ad, sell it to a third-party or even use it to create fake pornography should they ever decide to do so.
And since FaceApp's creators are Russians, you'll have little, if any recourse through your country's legal system if they decide to use your photo in a way that's illegal in your country.
First, the bad news…
If you've used FaceApp in the past or use it now, its Russian creators already have your photos and personal information.
And since the app's permissions (which you agreed to) gave them permission to take them, there's nothing you can do about it.
And as mentioned earlier, the app can also access your device's camera to take photos and video on its own.
If you've installed the app but never actually used it, your photos and information have likely been taken anyway since simply installing the app gives it permission to do so.
Pretty scary stuff if you ask me.
Now, the good news…
If you've never used FaceApp you're completely safe from its potential abuses. And if you currently use it you can delete it to prevent your future photos from being compromised.
And now, one final note…
I considered categorizing this post as a "Scam Alert" but I eventually decided that wouldn't really be fair because the app doesn't do anything its users don't agree to allow it to do.
The permissions are clearly written out for all to read before installing the app, so calling the exploitation of those permissions by the app's creators a "scam" simply wouldn't be fair.
Bottom line: If FaceApp is currently installed on your device I recommend that you uninstall it ASAP. And if you're thinking about installing it, DON'T!
Bonus tip #1: Click here to read about several scams and hoaxes that are making the rounds right now.
Bonus tip #2: Want to make sure you never miss one of my tips? Click here to join my Rick's Tech Tips Facebook Group!
---
Want to ask Rick a tech question? Click here and send it in!
If you found this post useful, would you mind helping me out by sharing it? Just click one of the handy social media sharing buttons below.