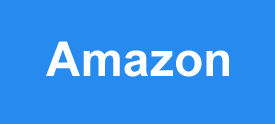 Two Factor Authentication adds an extra layer of security to any online account, making it more difficult for someone to break into your account without your permission.
Once enabled, two factor authentication will require anyone who tries to log in to your account to have physical access to your mobile phone in order to log in, even if they know your password. It basically works like this: 
1 – You sign into an account that supports Two-Factor Authentication and add your mobile phone number to the account.
2 – The online service provider sends a text to your phone that contains an authorization code.
3 – You return to the online account and enter the authorization code from the text. That code serves as proof that you own that particular mobile phone.
4 – After your phone number has been verified via the authorization code, the account in question will text a new authorization code to your mobile phone every time someone tries to log into your account. That person (even if it is you) will not be allowed to log in to your account unless they have physical access to your phone since they'll need to enter the authorization code that's contained in the text.
As you can see, Two Factor Authentication makes it a LOT more difficult for someone else to log into your account even if they know your password!
If you shop at Amazon you can easily enable Two Factor Authentication on your Amazon account. Just follow these simple steps:
1 – Click here and log in to your Amazon account.
2 – Hover your mouse over the Account & Lists link and click Your Account.
3 – Click Login & Security.
4 – Scroll down to the "Advanced Security Settings" section and click the Edit button.
5 – Log in to your account when prompted and then follow the prompts to enable Two-Step Verification and  Login Security Codes.
That's all there is to it. After Two Factor Authentication has been enabled on your Amazon account you'll be able to rest assured that it's pretty well locked down and safe from hackers.
Bonus tip #1: This post offers 10 reasons why I recommend that you purchase your tech gear from Amazon.
Bonus tip #2: Want to make sure you never miss one of my tips? Click here to join my Rick's Tech Tips Facebook Group!
Note: The links in this post are affiliate links.
---
Want to ask Rick a tech question? Click here and send it in!
If you found this post useful, would you mind helping me out by sharing it? Just click one of the handy social media sharing buttons below.