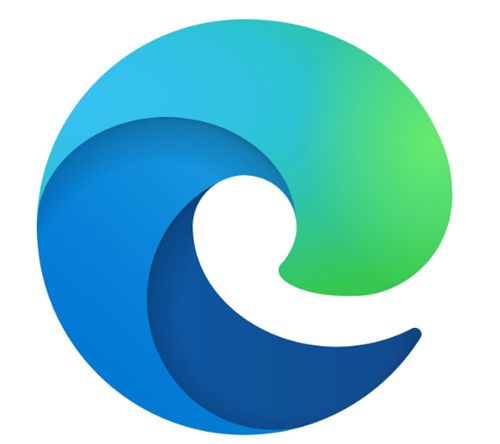 Question from Paula:  I've been using the Edge browser ever since I got my new computer.
I like using Edge because it's really fast, but it's started giving me a huge problem.
I typed in a URL I saw in a magazine the other night and I got a character wrong. It gave me an error saying it couldn't reach that page.
Right under the error message it said "Did you mean …?" and gave me a suggested URL to click on to go to that site.
I clicked on it and up popped a porn site! I was totally shocked and embarrassed because my mom was sitting there beside me and she saw it.
She also uses this computer at times so I DON'T want this happening again because I don't want her to accidentally end up on one of those nasty sites!
I've seen it do this on a couple of other occasions too.
Why is Edge recommending porn sites all of a sudden? I ran the scans you recommended in your malware removal post and everything came up clean.
I hope you can help me figure this out because I really like this browser and I don't want to have to stop using it unless I have no choice.
Thanks in advance for your help.
Rick's answer:  Paula, the URL suggestion you're seeing is a new feature that's been added to the Edge browser.
It's called "Link Doctor", and I believe it's a good idea in theory.
If you mistype a URL into your browser's address bar the browser will make its best guess as to which URL you're really wanting to visit.
The unfortunate thing is, the "guesses" can sometimes be wildly off the mark (as you so vividly discovered).
I can certainly understand why this incident is so upsetting to you.
What I recommend in your case is that you simply turn the "Link Doctor" feature off.
Luckily, it's very easy to do that. Simply follow these steps:
1 – Launch your Edge browser.
2 – Click the Settings and more icon located in the top-right corner of the Edge window (it looks like three dots).
3 – Click Settings.
4 – Click the Privacy and services link in the left-hand column.
5 – Scroll down to the "Services" section and toggle the "Suggest similar sites when a website can't be found" option to Off.
That's all there is to it. You shouldn't see any more of Edge's URL recommendations unless and until you turn the "Link Doctor" feature back on.
Update from Paula:  Thanks again, Rick. I really appreciate your help!
Bonus tip #1: This post discusses the quickest way to delete browser cookies in any major web browser (including Edge).
Bonus tip #2: Want to make sure you never miss one of my tips? It's easy! Just…
Click here to sign up for my free Rick's Daily Tips Email Newsletter!
---
Would you like to ask Rick a tech question? If so, click here and send it in!
If you found this post useful, would you mind helping me out by sharing it? Just click one of the handy social media sharing buttons below. Thanks a bunch!