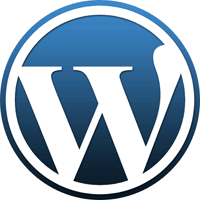 Question from Connie D:  Hi Rick. I recently set up a WordPress blog using your excellent instructions. You made it so easy! Thank you very, very much!
I'm having one issue that's driving me batty though. Every time someone leaves a comment on one of my posts I receive two identical emails letting me know about the comment. How can I make WordPress send me just one email?
Rick's answer:  Connie, when I first started blogging with WordPress I had the same problem, and it drove me batty too until I finally figured out what the problem was. The duplicate notification emails result from using two different email addresses when you post under a different user name than the one assigned to the primary Administrator account. Here's how to fix it: 
1 – Log in to your WordPress Dashboard and click Settings>General.
2 – Make a note of the email address listed on about the 5th line down or so.
3 – Click Users and make a note of the email address listed for the user account that you use to create your posts.
4 – Decide which of those two email addresses you wish to have your WordPress notifications sent to, then change the settings on the pages listed above to use that single email address.
You should now receive just one email for every new comment that is left on your posts.
---
Do you have a tech question of your own for Rick? Click here and send it in!