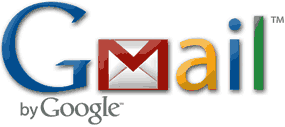 Question from Frances K.:  I've been using Gmail for several years and I really like it. But I heard yesterday that Google reads every email that's sent or received.
Is that true? If it is I'm going to stop using Gmail and start using something else for my email.
Rick's answer:  That's a great question Frances, and the answer depends on your definition of the word "reads".
Google doesn't have humans sitting at computers somewhere reading all the emails that are sent and received by Gmail users, so in the literal sense they aren't "reading" your emails.
However, they do "scan" your emails with an automated "bot" in order to accomplish three goals:
1 – Enhance the value you receive from the use of Google services
2 – Serve ads that are (hopefully) relevant to the content of the specific email you're reading
3 – Determine if an email contains spam or malware
How do we know this? Because Google told us so on their Terms of Service (TOS) page. Here is the relevant snippet from that page:
"Our automated systems analyze your content (including emails) to provide you personally relevant product features, such as customized search results, tailored advertising, and spam and malware detection. This analysis occurs as the content is sent, received, and when it is stored."
According to this recent post on the official Google blog, they are planning to stop scanning emails in the consumer version of Gmail (the version you and I use) for the purpose of displaying relevant ads later this year. They will continue scanning emails for the other two purposes however.
In summary, no humans at Google are reading your emails, Frances. That would be a huge invasion of your privacy. And besides, it would be literally impossible for Google to hire enough people to sit and read every email that's sent or received via their Gmail service.
But that being said, your emails ARE being scanned by automated bots (for what I personally consider to be legitimate reasons).
Bottom line: I recommend that you carefully consider the information provided above and then make your own decision about whether you want to continue using Gmail or switch to a different email service.
Personally, I find the scans Google performs on my messages (and the reasons for conducting them) to be acceptable and I will continue to use Gmail in the future. But you have every right to reach a different conclusion and stop using Gmail if you wish. Just make the decision that you are most comfortable with.
I hope this helps Frances. Good luck!
Bonus tip: This post explains how to close your Gmail account should you ultimately decide to do so.
---
Do you have a tech question of your own for Rick? Click here and send it in!
If you think your friends would like this post, I'd love you to share it! Thanks a bunch!