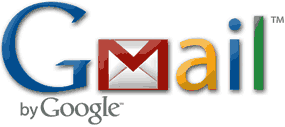 Question from Glenda L.:  Hi Rick. I recently made the switch from Gmail to Outlook.com and I no longer have a need for my Gmail account. I need to keep my umbrella Google account though because I use other Google services besides just Gmail.
I have two questions for you:
1 – How do I transfer all of my old Gmail messages to my Outlook.com account?
2 – How do I close the Gmail account once the messages have been transferred?
Rick's answer:  I can tell you how to do both of those tasks Glenda, but before I do I need to ask if you really want to close your Gmail account? The reason I ask that is because Google requires you to have an active Gmail account in order to use various other Google services.
If you're certain that you can safely remove your Gmail account, read on for the answers to your questions…
First, follow the instructions provided in this post to import your Gmail messages into Outlook.com.
Next, follow the directions below to close your Gmail account:
1 – Visit https://accounts.google.com and log in to your Google account.
2 – Click Data Tools.
3 – Click Delete products.
4 – Click Remove Gmail permanently.
You're done! Your Gmail account is now history. (Note: You can always open a new one if you ever decide that you need one.)
---
Do you have a tech question of your own for Rick? Click here and send it in!