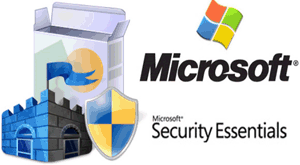 If you're trusting Microsoft Security Essentials or Windows Defender to keep your PC free of malware, I strongly recommend replacing them with something more effective.
I applaud Microsoft for trying to do the right thing by providing malware protection to Windows users for free, but the protection they offer has been falling short of late.
Quite a few malware-laden PCs running either Microsoft Security Essentials or Windows Defender have found their way into my shop of late, and the number of infections found on those machines is nothing short of staggering. 
Hopefully Microsoft will get things under control before long and I can once again feel good about recommending their security products, but right now I just can't.
What to do in the meantime? I recommend disabling Microsoft Security Essentials and Windows Defender and replacing them with the free version of Avast Antivirus. Avast has proven itself to be one of the very best anti-malware programs on the market. I use it on my own computers and recommend it to my customers and friends on a daily basis.
In addition to Avast, I also recommend running frequent scans with the free versions of both Malwarebytes and Spybot Search & Destroy. This triple-play of anti-malware protection will help keep your computer running smoothly and free of annoying pop-ups and toolbars.