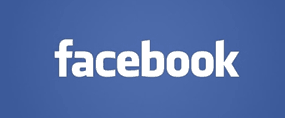 Have you ever sent or received a photo in a Facebook Chat or Instant Message and then tried to scroll back through the conversation at a later time trying to find it?
Or have you ever wanted to view all the photos that you and a chat partner have shared with one another all at the same time?
If so, you surely know how difficult it can be to track down one or more images that are embedded in a long message thread.
As luck would have it, Facebook makes it very easy to display all the images contained within a specific chat or IM thread very quickly, and all together in one place. Here's how: 
1 – Log in to your Facebook account.
2 – Make sure you are on your newsfeed page, then click the Messages link in the left-hand column.
3 – Select the conversation from which you wish to retrieve the photo(s) by clicking that person's name.
4 – Click the "Gear" shaped Actions icon at the top of the page and select View Photos in Thread from the drop-down menu. All of the photos you and your chat partner have shared with one another will displayed in a nice table format.
That's all there is to it. From now on you'll be able to retrieve those photos of your grand-kids or whatever in just a matter of seconds, any time you want them.
There is one caveat to consider however: Any photos that have previously been deleted from the message thread will not be included in the table of retrieved images.
Like this post? If so, I hope you'll consider sharing it with your friends.
And by the way, you can get even more tips in my weekly RicksDailyTips Email Newsletter. Sign up for free at the bottom of this page!