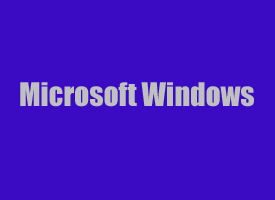 Question from Todd L.:  I have a 4 year old Dell laptop with Windows 7, and I really like it.
A guy I know told me that if I don't turn off Windows Update it will automatically replace Windows 7 with Windows 10.
I don't want Windows 10 but I can't figure out how to turn off Windows Update. How do I do that?
Ricks' answer:  Todd, your friend was right when he told you that your Windows 7 laptop could soon be updated to Windows 10 even though you don't want it.
However, I believe he was wrong to suggest that you disable Windows Updates in order to avoid the automatic update to Windows 10.
Many Windows Updates are released to patch security holes, and it's very important to install them in timely manner because failing to do so will leave your computer vulnerable to hackers and scammers.
All of that being said, there's an easy way to avoid the automatic update to Windows 10 while still allowing Windows Update to install all the other updates that are released. Simply follow the steps listed in this post.
Bottom line: While it's certainly understandable that you don't want Windows 10 on your laptop, you still need to have all the regular updates for Windows 7 installed as they are released.
Luckily, you can easily block the Windows 10 update and keep Windows 7 up-to-date at the same time.
I hope this helps Todd. Good luck!
If you like this post you can get my latest tips in my weekly RicksDailyTips Email Newsletter. Sign up for free at the bottom of this page!
---
Do you have a tech question of your own for Rick? Click here and send it in!