Question from Kenny:  Hi Rick. First of all, I wa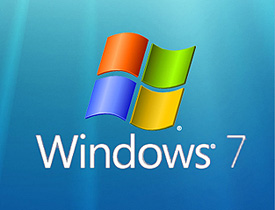 nt to thank you for your generosity in posting all these amazing tips. You have helped so many people by posting them! Now, I have a question for you if you don't mind.
I recently bought a new computer and decided to give my 2 year old Gateway laptop to my son. Since he's only 8 years old I'd like to keep him from accessing the Control Panel and accidentally messing things up.
My question is can you tell me how to disable the Control Panel in Windows 7?
Rick's answer: Thanks so much for your kind words about my tips Kenny. I really appreciate them very much!
To answer your question, you can indeed disable the Control Panel with a simple Registry hack. But before I tell you how to do it, I need to give you my semi-standard disclaimer:
Important: This tip involves editing the Windows Registry, a task that can render your PC unstable or even unable to boot up into Windows if you make a mistake.
By following the instructions below you agree that you will not hold me, your humble tech blogger, responsible if all the sand in the Sahara turns to glass, it snows for a solid month in Bermuda, or your PC fails to work properly or boot up into Windows when you get finished. If you agree with everything I just said, please feel free to continue…
Now that you have read and agreed to the terms listed in my disclaimer, you are free to follow these steps to disable the Control Panel in Windows 7:
1 – Create a System Restore Point. This post explains how.
2 – Make a backup of the Registry. This post explains how.
3 – Press the Windows+R key combination to open a "Run" Box.
4 – Open the Registry Editor by typing regedit and pressing the Enter key.
5 – Navigate to this registry key:
HKEY_CURRENT_USER\software\Microsoft\Windows\Current Version\Policies\Explorer
6 – Right-click in the right-hand pane and create a new DWORD value.
7 – Give the new DWORD you just created this name: NoControlPanel
8 – Right-click on NoControlPanel and click Modify.
9 – Change the number in the value data field to 1, then click Ok.
10 – Close the Registry Editor, then restart your PC.
From now on, the Control Panel will no longer be accessible on this computer. If you ever need to re-enable the Control Panel, simply load the Registry Editor and change the value of the NoControlPanel entry from 1 to 0.
---
Do you have a tech question of your own for Rick? Click here and send it in!
Need expert computer help? Click here to read about the services that I provide.