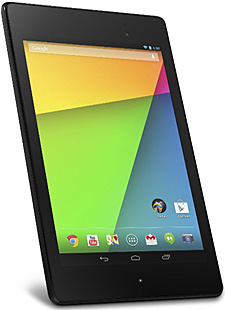 Question from Belinda C:  Rick, I have a Nexus 7 that I absolutely LOVE except for the stupid, diabolical Auto-Correction that constantly slows me down and messes up my writing. Can you please, please, please tell me how to turn it off? Thanks!!!!!
By the way, I LOVE your blog!! It's the first thing I look at when I get home from work every evening. Thanks for taking the time to help so many of us with our computer problems!
Rick's answer:  Thanks for the kind words about my tips Belinda. I truly enjoy doing whatever I can to help folks when they're having trouble with their digital devices.
To answer your question, auto-correction is one of those features that most users either love to death or hate with a passion. It's easy to see that you fall into the latter group. As luck would have it, it's quite easy to disable auto-correction on the Nexus 7. Here's how: 
Note: The Nexus 7 Settings menus vary slightly depending on the version, but the steps listed below should work on all of them with a little tweaking.
1 – While on the "Home" screen, tap Settings.
2 – Tap Language & Input.
3 – Tap Keyboard & Input Methods.
4 – Tap the Settings icon that's located near the Android keyboard.
5 – Tap Turn Off Auto Correction.
I hope this helps end your frustration Belinda. Good luck!
Update from Belinda: Thanks a LOT Rick! My menu was a little different but your directions were amazing! You have surely saved my sanity lol!
---
Do you have a tech question of your own for Rick? Click here and send it in!
Need expert computer help? Click here to read about the services that I provide.