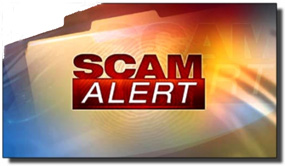 Unless you were living on another planet during the 2016 election cycle you probably know that fake Russian Facebook pages posted tons of links to fake news stories about the candidates.
What you night not have realized at the time is any "Likes" and "Shares" you might have made on those posts were helping spread "fake news".
This isn't an accusation in any way. As we all know, it was very easy to get taken in by those sham pages. That being said, I thought you might be interested in knowing for sure whether you interacted with any of them.
Luckily, it's very easy to find out if you interacted with any of those infamous fake Russian Facebook pages. Here's how: 
1 – Log in to your Facebook account.
2 – Visit this page on the Facebook website:
https://www.facebook.com/help/817246628445509
That's all there is to it. You should now see all the fake Russian pages you "Liked" or "Followed" (if any) listed in the box on that page.
Unfortunately, the tool won't tell you which specific posts you might have "Liked" or "Shared", only whether you "Liked" or "Followed" the page itself. But then I don't guess it really matters at this point.
By the way, Facebook has taken most of those fake Russian pages down, but new fake pages pop up on a regular basis. That's why I always avoid "Liking" and "Sharing" political posts of any kind, even when I happen to agree with their premise.
The primary purpose of this post was to illustrate just how easy it is for scammers to take advantage of us Facebook users. Hopefully we'll be better able to recognize and avoid them in the future.
Bonus tip: Click here to read about several other scams that are currently making the rounds on Facebook.
---
Like this post? If so, I invite you to share it with your friends. Just click one of the handy social media sharing buttons below.