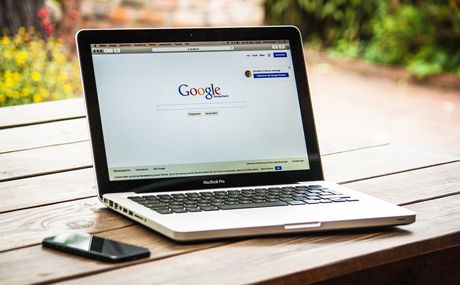 Did you know that Google keeps a record of every search you've ever made?
Well, they do. And they'll keep it forever unless you tell them to delete it.
As you can probably guess, there are many reasons why you might not want a record of every Google search you've ever made hanging around year after year!
Luckily, it's quite easy to delete your entire Google search history in one fell swoop. Here's how: 
1 – Visit the myactivity.google.com page on the Google website, then sign in if you are prompted to do so.
2 – Click Delete activity by.
3 – Click the arrow below "Delete by date" and select All time from the drop-down menu..
4 – Click Delete and then follow the prompts as they appear.
That's all there is to it. Your Google search history has now been deleted. Pretty easy, right?
Just be sure to keep in mind that Google will start compiling a brand new search history beginning with your very next search. It likely won't be long before you've built up another fairly lengthy record of your online activities.
That's why you'll need to repeat this procedure on a regular basis if you want to keep the content of all of your searches confidential. Most people I know do it about once a month, but if you're the paranoid type you might want to shoot for once or twice a week.
Bottom line: Google has a very long memory when it comes to the things you search for on their site, but a little regular cleanup using the procedure outlined above can help keep the amount of data they store on you to an absolute minimum.
Bonus tip #1: This post gives 9 great tips for searching Google like a pro!
Bonus tip #2: Want to make sure you never miss one of my tips? It's easy! Just…
Click here to sign up for my free Rick's Daily Tips Email Newsletter!
---
Would you like to ask Rick a tech question? If so, click here and send it in!
If you found this post useful, would you mind helping me out by sharing it? Just click one of the handy social media sharing buttons below. Thanks a bunch!