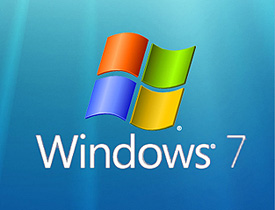 Question from Wanda:  Rick, I just bought a refurbished computer with Windows 7 Home Premium on it.
In case you're wondering why I bought a refurbished machine, it's because I hate Windows 8 and Windows 10 so I decided to by a refurbished PC in order to get Windows 7.
LOL You probably think I'm crazy, but that's why.
Anyway, this machine is showing two hard drives in Windows Explorer, a C: drive and a D: drive.
When they refurbished this computer they supposedly reinstalled Windows from scratch. I haven't put anything at all on the D: drive, yet the Windows Explorer shows it as being full with hardly any free space left.
I can't open that D: drive to see what's in it making be think it might have a virus.
Is it possible for the equivalent of a brand new computer to have a virus that's filling up the hard drive? My Norton isn't finding anything.
Any help you can provide will be much appreciated. Thanks.
Rick's answer:  I don't think you're "crazy" at all, Wanda. Lots of other folks are buying used and refurbished Windows 7 laptop and desktop PCs for exactly the same reason you had for buying yours.
Truth be told, while I don't recommend it for everyone, there are indeed valid reasons for opting to buy a refurbished PC instead of a new one. This post has more information on that.
Now to answer your question…
The D: drive on your computer isn't really a second hard drive at all. The C: and D: "drives" are actually separate partitions set up as "logical drives" on the same physical hard drive.
The C: logical drive is what we commonly refer to as the "C: drive". This is where the Windows operating system files as well as your programs, apps and user data are stored.
The D: logical drive was created for a single specific purpose: It holds the Windows Recovery files that can be used to re-install Windows 7 should a virus or some type of mishap make it necessary to do so.
The recovery partition (drive D:) wasn't meant to store any other files besides the Windows 7 recovery files. In fact, Microsoft doesn't want you messing with it in any way. That's why they made it very difficult for you to access it without using the machine's Windows recovery tools.
Bottom line: Your "new" computer is just fine and working as it should. Simply ignore the D: drive when you open Windows Explorer because you won't be able to use it for anything except to recover your Windows installation from some type of serious issue.
Bonus tip #1: This post explains how to protect your precious files from a hard drive failure by creating a 'System Repair Disc' and 'System Image Backup' with Windows 7.
Bonus tip #2: Want to make sure you never miss one of my tips? Click here to join my Rick's Tech Tips Facebook Group!
---
Do you have a tech question of your own for Rick? Click here and send it in!
If you found this post useful, would you mind helping me out by sharing it? Just click one of the handy social media sharing buttons below.