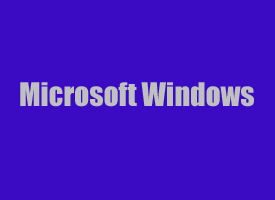 Question from David K.:  My computer has Windows 7 and there is a file named csrss.exe running according to Task Manager. Actually, there are two of them. They are in system.
Some websites say this file is a virus, and others say it isn't. How do I know?
Rick's answer:  David, csrss.exe is a critical system file, not a virus. The filename is actually an acronym that stands for Client/Server Run-Time Subsystem.
It is perfectly normal to see this file listed in Task Manager (often twice) as it loads into memory every time Windows starts up. 
Many users see csrss.exe in the Task Manager and assume that it must be a virus because there are no real details listed for it. They also wonder why it isn't listed among the startup items in MSCONFIG. The reason it isn't listed there is because Microsoft doesn't want us to prevent it from loading along with the rest of Windows.
All of that being said, there are indeed viruses with names that are variations of csrss.exe that you need to watch out for. If there is any variation in the filename whatsoever, it is almost certainly malware. Hackers like to create viruses that appear to be legitimate Windows files, and csrss.exe is mimicked a lot simply because many users are used to seeing it listed in Task Manager.
Bottom line: As long as the filename is exactly csrss.exe with no variation, you really don't have anything to worry about.
Like this post? If so, I hope you'll consider sharing it with your friends.
And by the way, you can get even more tips in my weekly RicksDailyTips Email Newsletter. Sign up for free at the bottom of this page!
---
Do you have a tech question of your own for Rick? Click here and send it in!