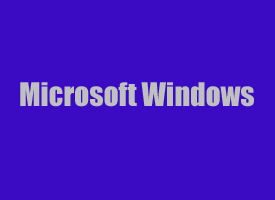 Have you ever taken a look at all the programs that are actually installed on your PC? If you have, you were probably a bit surprised that there are so many of them.
You might also be surprised to know that not all of your installed programs will show up on the "Add/Remove Programs" list.
The steps listed below will help you generate a list of all the programs that are installed on your PC, and optionally, print it out. 
1 – Press the Windows+R key combination to open a "Run" box.
2 – Type cmd into the Run box, then press the Enter key.
3 – Type wmic and press the Enter key.
4 – Type product get name,version and press the Enter key. Windows will now generate a list of all the programs that are currently installed on your PC.
You can now print your list of installed programs if you wish. Here's how:
1 – Use your mouse to select all the text in the black box.
2 – Press the Ctrl+C key combination to copy the contents of the window to the clipboard.
3 – Open Notepad and paste the data that you copied to the clipboard in the previous step into a new document (press the Ctrl+V key combination).
4 – Click File>Print.
5 – (Optional) Since you already have the list of programs loaded into NotePad you can save a digital copy of as well simply by clicking File>Save as.
That's all there is to it. You now have a print-out of every program that's installed on your Windows PC (and possibly a digital copy of it as well).
Bonus tip #1: This post explains how to prevent malicious apps from sending email in your name from your Windows 10 PC.
Bonus tip #2: Want to make sure you never miss one of my tips? Click here to join my Rick's Tech Tips Facebook Group!
If Facebook isn't your cup of tea, I invite you to sign up for my Rick's Daily Tips Daily Update Newsletter.
---
Want to ask Rick a tech question? Click here and send it in!
If you found this post useful, would you mind helping me out by sharing it? Just click one of the handy social media sharing buttons below.