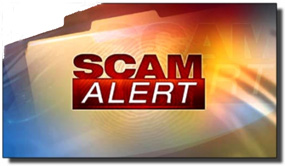 Copyfish is a very popular Optical Character Recognition (OCR) browser extension that extracts text from images and videos so you can insert it into a regular text file.
OCR technology has been around for decades, but Copyfish and other extensions now make it easy to extract text right from within your web browser.
Unfortunately, one of the employees at A9T9 (the company behind the Copyfish extension) fell for a phishing attempt and effectively handed control of the Copyfish Chrome extension to a hacker. 
The hacker has modified the extension to inject adware and other forms of malware onto any PC that has the Chrome version of the extension installed.
The folks at A9T9 are working hard to fix the extension and mitigate the damage as much as possible, but they recommend that you stop using the extension and remove it from your computer until a clean version of the extension is released.
Important: This hack only affects the Chrome version of the extension. The Copyfish extension for Firefox is unaffected by the hack and is still safe to use. You can read more about the hack at the A9T9 website.
If you currently have the Copyfish extension installed on your Chrome browser, here's how to remove it:
1 – Click the Menu icon in the top-right corner of the window. Depending on your version of Chrome it will either look like three dots or three horizontal lines stacked atop one another.
2 – Click More tools, then select Extensions from the drop-down menu.
3 – Find the Copyfish extension and click the little trash can icon at the far right.
4 – Run the scans listed in this post to remove any malware that might have already been injected onto your PC by the hacked extension.
5 – (Optional) A9T9 says they'll be announcing the release of the clean Copyfish extension once it becomes available via their newletter. If you wish to receive the announcement you can sign up for the newsletter right here.
Bottom line: If you have the Copyfish extension installed on your Chrome browser, I recommend that you remove it immediately and wait for the fixed "clean" version to be released.
Bonus tip: Click here for information about other scams and hacks that you need to be aware of.
---
If you think your friends would like this post, I'd love you to share it! Thanks a bunch!