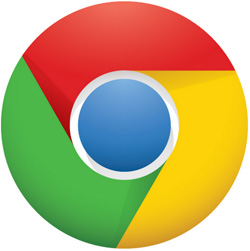 Question from Carl:  Hi Rick. I hope you can help me with something that's driving me nuts because I can't figure it out.
My wife and I both use Chrome as the default browser on our phones. It used to have a really handy feature where we could search for a word on a web page just by tapping on it.
Now something has happened and that doesn't work anymore. Do you know if there's anything we can try to get it to work again? We really miss it!
Rick's answer:  Carl, what you're talking about it is an "experimental" feature called Contextual Search. It was enabled by default in some earlier builds of the Chrome app, but it now appears to be disabled for most people.
Luckily, it's very easy to re-enable the Contextual Search feature in your Chrome mobile browser. Here's how:
1 – Launch the Chrome browser on your phone.
2 – Type the following into the address bar:
chrome://flags
3 – Scroll down until you see the "Enable Contextual Search" setting, then tap on Disabled to display the available options.
4 – Select Enabled, then click the Relaunch Now button.
Chrome should now automatically initiate a Google search for any word that you tap on without forcing you to abandon the page you're currently on. After you're finished with the search, you can return to where you left off by simply tapping the Back button.
I hope this helps Carl. Good luck!
By the way, if you like this post you can get my latest tips in my weekly RicksDailyTips Email Newsletter. Sign up for free at the bottom of this page!
---
Do you have a tech question of your own for Rick? Click here and send it in!