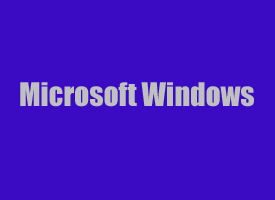 Question from Mark C.:  I upgraded the RAM in my computer from 2GB to 8GB but Belarc Advisor says it only has 3.49GB installed.
Do you think I might have bought the wrong kind of RAM? I bought what the Memory Advisor at Crucial recommended for my laptop. Or maybe they just sent me some bad memory? How do I find out what the problem is?
Rick's answer:  Mark, I'm sure you bought the right type of RAM for your computer, and I'm equally certain that your RAM sticks are just fine. You are probably just running a 32 bit version of Windows which only supports up to 4GB of RAM.
Actually, even that 4GB number is theoretical. In reality, most systems running 32 bit Windows only use about 3.5GB of the installed RAM – which is right in line with what you're seeing on yours.
You can verify whether your laptop is running 32 bit Windows or a 64 bit version by pressing the Windows+Pause key combination to display the "System Information" screen.
Bottom line: In order to use all 8GB of your installed RAM, you'll need to install a 64 bit version of Windows on your PC.
---
Do you have a tech question of your own for Rick? Click here and send it in!