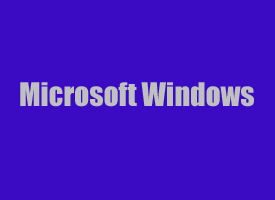 Question from Curtis:  I downloaded the trial version of Nero 2015 Classic onto my Gateway computer with Windows 7, but then I decided I didn't want to keep it.
I used the "Uninstall a Program" app in the Control Panel to remove it, but I'm still finding parts of it in at least three folders. How can I uninstall it and get rid of ALL of its files?
Rick's answer:  This is one of the biggest frustrations of using the Windows Uninstall utility Curtis.
Windows loves leaving bits and pieces of uninstalled programs hanging around for posterity. Short of removing all the orphaned files and Registry entries by hand (which is both time-consuming and dangerous), there's nothing you can do using native Windows tools to fully complete the uninstall process.
That is why I always recommend skipping the native Windows Uninstall tool and using a wonderful free replacement called Geek Uninstaller.
Geek Uninstaller will remove every trace of an unwanted program, leaving your system pretty close to how it would have been if you had never installed the unwanted program in the first place.
This is a tiny portable utility which means you don't even have to install it on your system. Simply download and unpack the zipped folder, then run the program by clicking on the file name.
Since I'm often asked to work on someone's computer when I'm out and about, I keep Geek Uninstaller and a bunch of other essential utilities on a thumb drive and carry it with me wherever I go.
As far as removing the remnants of the program you just uninstalled is concerned, you can always try doing a System Restore back to a point in time just before you uninstalled Nero 2015 Classic. That will effectively re-install it, then you can use Geek Uninstaller to completely eradicate the program from your system.
That should be all you need Curtis. Good luck!
---
Do you have a tech question of your own for Rick? Click here and send it in!