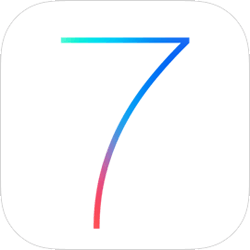 If you have recently updated your Apple device(s) to iOS 7 you might be confused about the new procedure for closing a running app. It really isn't that difficult a task, but it also isn't one that can easily be "figured out" by trial and error.
Follow these steps to close an app in iOS 7:
1 – Double-tap the Home button to display a horizontal row of icons representing all of the currently running apps.
2 – Swipe to either the left or right until you find the app you wish to close.
3 – Tap and hold the icon of the app you wish to close, then swipe upward towards the top of the screen. You should see the icon "fly" off the screen to indicate that the app is now closed.