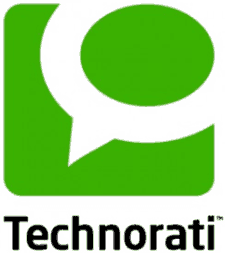 Technorati can be a great source of high quality traffic to your blog, but only if they are aware that your blog exists. You can submit your blog to the Technorati Blog Directory via a process called "claiming" your blog.
Claiming your blog will add it to the Technorati Blog Directory and ensure that it shows up when users click on the tags that you have designated as being relevant to your blog. Your claimed blog(s) will also show up on your Technorati profile page.
Although it's not very difficult to "claim" your blog on Technorati, there are a number of steps involved:  
1 – Log in to your Technorati account. If you don't yet have one, click here to open one for free.
2 – Once you are logged in, click on your name to load your Technorati profile page.
3 – Find the "Start a blog claim" section and enter the URL of your blog's home page into the text box.
4 – Click the Claim button. You will be taken to the "Claim a new blog" page.
5 – Fill out the form completely, then click the Proceed to the next step button. You will be taken to a confirmation screen.
6 – Click on your name again to return to your profile page, then scroll down to the "My claimed blogs" section and click the Check claim button.
7 – On the next page, look for a unique verification code that was assigned to your blog and copy it to your clipboard by highlighting it and pressing the Ctrl+C key combination.
8 – Leave this page open and open a new browser window.
10 – Log into your blog's control panel and create a new blog post. Give the new post a name, then paste the verification code that you copied to the clipboard in step 7 into the text box (press Ctrl+V) where you would normally type the text of your blog post.
11 – Publish the post and then check to make sure it is showing on your blog.
12 – Return to the confirmation page you left open in step 8, then click the Verify Claim Token button. You will receive a confirmation message.
13 – Click the Return to profile button.
14 – The "My claimed blogs" section will now include a message stating that Technorati is verifying the claim code that you published in the blog post mentioned above. Once the code has been verified, you'll receive a message stating that you can delete the blog post containing the code.
Note: It could take some time (possibly several days) for the process of claiming your blog to be completed depending on how many blogs are ahead of yours in the queue. You will be notifed once the process is complete and your blog will then be active in the Technorati Blog Directory.