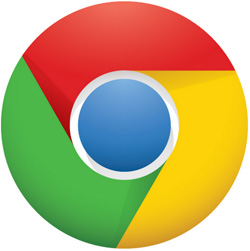 Don't you hate it when you have several Chrome tabs open and all of a sudden one of them starts playing a video ad at full volume?
I sure do because those stealthy (and irritating) video ads that pop up out of nowhere are often startling and almost always difficult to track down and pause.
Well, thankfully auto-playing Flash ads are now a thing of the past in Chrome (or at least they soon will be on your machine). 
Starting today, Google is rolling out an update that will cause Chrome to automatically load all Flash based video ads in a paused state. Once your browser receives the update, you'll no longer be blindsided by loud, obnoxious ads that are playing somewhere on one of your tabbed web pages.
It might take a few days for the update to be rolled out to your computer, but I believe you'll love it when it finally arrives.
This is a very welcome change and I applaud Google for listening to their users on this one. I wish all tech companies would be this responsive to user complaints.