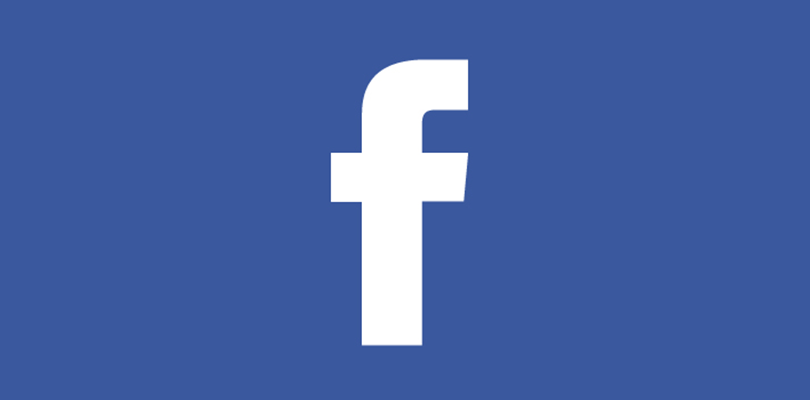 Question from Fran:  Rick, I need your help with a very strange problem.
Somehow my Facebook has gotten switched to Chinese (or something like it), and I can't figure out how to change it back to English because I can't read the menus.
Can you help me get my Facebook account back to where it's using English?
Rick's answer:  Although this might surprise you Fran, this is actually a fairly common issue with Facebook. It happens all the time in fact, usually as the result of having a non-native English speaker hack the account (more on that later).
First of all, let's get your account set back to English. This really isn't as difficult as it seems since all that's required is the ability to count.
Follow these steps to change your Facebook account back to English:
1 – Log into your Facebook account.
2 – Click the down arrow near the right end of the blue bar at the top of the Facebook window, then select the 4th menu item up from the bottom. That should be the link to the "Settings" screen.
Note: The exact location of the Settings option on the menu might vary slightly depending on the exact language in use at the moment. If the 4th menu item isn't the correct one, try the 3rd and 5th. It should be one of those.
You'll know you're on the Settings screen when you see something that looks like this partial screenshot: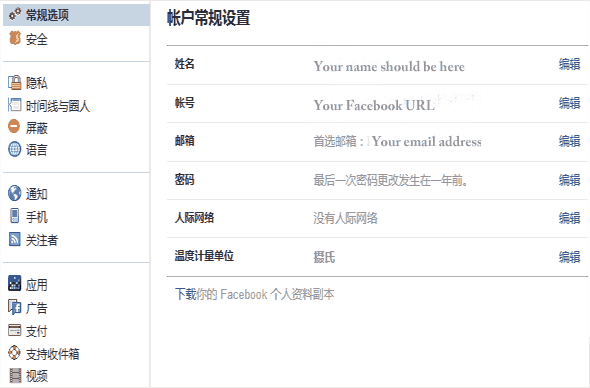 3 – Once you're on the Settings screen, you'll see a menu of options over in the left-hand column. Select the 6th menu item from the top (that should take you to the Language settings page).
4 – Click the link at the far right of the first line.
5 – Select English (US) from the drop-down menu, then click the blue button on the next line to save the change. Note: I'm assuming that you live in the United States. If that isn't the case, select English (UK) instead.
That's all there is to it Fran. If all went well, your Facebook page should now be back to using English.
Now, let's talk about why the language got changed in the first place…
While it's possible that some other event caused the language change, the most likely cause is a hacker breaking into your account and changing it manually. As you know, that isn't good.
I recommend that you follow the steps listed below right away:
1 – Change your Facebook password. This post explains how to choose a password that's easy to remember, yet hard to guess.
2 – Set up two-factor authentication on your Facebook account by following the steps listed in this post.
After you have selected a new password and enabled two-factor authentication, potential hackers will need physical access to your mobile phone in order to log into your Facebook account, even if they are able to get your new password.
I hope this helps Fran. Good luck!
Update from Fran:  Thank you so much Rick. Your instructions were perfect! I was able to set my account back to English in no time, and I have also enabled two factor authentication. Thanks again!!!!
---
Do you have a tech question of your own for Rick? Click here and send it in!
If you think your friends would like this post, I'd love you to share it! Thanks a bunch!