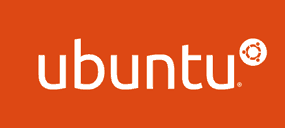 As I explained in this post, Ubuntu Linux is definitely worthy of consideration as a replacement operating system should you ever decide to ditch Microsoft Windows, but it does have a few quirks. Most of those quirks can easily be mitigated however.
One example is the way Ubuntu insists on placing every program window you open in the top left-hand corner of the screen and leaving it there. But there is a simple way to break those windows free of their constraints and move them to the center of the screen (a location that makes infinitely more sense in my opinion). Here's how: 
1 – Install CompizConfig Settings Manager by pressing the CTRL+Alt+T key combination, then pasting the following onto the command line:
sudo apt-get install compizconfig-settings-manager
2 – Launch CompizConfig Settings Manager by clicking the Dash icon (the top icon at the very left-hand side of the screen), then searching for CompizConfig Settings Manager and double-clicking on it.
3 – Click Window Management.
4 – Click Place Windows.
5 – Change the "Placement Mode" to Centered.
That's all there is to it! From now on your new program windows such as FireFox or Gimp will open in the center of the screen instead of being pinned to the top left corner.