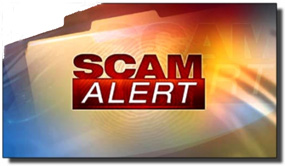 CCleaner has been one of my favorite Windows cleanup tools for years, and I've recommended it to countless other folks during that time.
Unfortunately, CCleaner's maker Piriform has just announced that hackers have somehow managed to break into one of their servers and add malicious code to a recent build of the CCleaner software.
That means if you recently downloaded CCleaner to your PC or installed a recent update, your computer could well have malware on it. 
Piriform is now reporting that the compromised version of the program has been removed and the server that was distributing it has been shut down. They have a new, clean release of CCleaner ready for download at this URL. I strongly recommend that you download and install it right now.
I also recommend that you follow the steps in this post to perform a thorough series of malware scans on your computer to track down and remove any malware that might already be on your hard drive.
Bottom line: I plan to keep using CCleaner myself now that Piriform has cleaned up the malware and beefed up the security on their servers, and I'll still be recommending it others.
Piriform has been providing quality software products for a very long time, and I trust them as much as any other online company.
Yes, they fell victim to a successful hack job, but so have lots of other companies. What I look for in situations like this is how quickly and effectively the company responds to the breach. I believe Piriform handled this breach about as well as it could have possibly been handled.
In summary, I will keep on using and recommending CCleaner. That being said, I will certainly understand if this incident makes you wary of continuing to this product yourself.
If you do decide to keep using it, make sure you click here right away to download and install the new, clean version of CCleaner. If you decide to stop using it, you should uninstall it immediately and then run the malware scans in this post.
---
Do you have a tech question of your own for Rick? Click here and send it in!
If you think your friends would like this post, I'd love you to share it! Thanks a bunch!