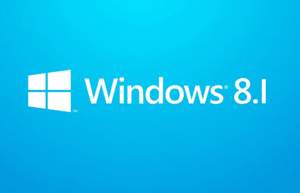 Question from Shannon W.:  I bought a brand new Gateway laptop with Windows 8 based on the promise that I could upgrade to Windows 8.1 for free. But when I go to the Windows App Store I don't see any way to download the upgrade.
I called Microsoft Tech Support and they're apparently unable to help me. I'd just return the laptop and buy a different one, but the return period has expired.
Can you tell me what I need to do in order to upgrade my laptop from Windows 8 to Windows 8.1?
Rick's answer:  Unfortunately, this is a fairly common problem Shannon. I've had several people contact me for help in updating their new Windows 8 PCs to Windows 8.1.
The problem almost always results from not having Windows 8 up-to-date before attempting the upgrade. Here's what you need to do:
1 – Check to see if there are any Windows Updates available (this post explains how). Be sure to change the settings to have it search for ALL Microsoft updates, not just updates for Windows itself.
2 – Install any updates that are found, then restart the PC if required.
3 – Repeat steps 1 and 2 until there are no other updates to install.
4 – Once you are sure that your Windows installation is completely up to date, visit the Windows App Store where you should now be prompted to upgrade to Windows 8.1.
Shannon, the procedure detailed above should help get your system upgraded to Win 8.1. If not, let me know and I'll tell you what to try next.
Update from Shannon:  Thanks Rick. That worked, and now my laptop is running Windows 8.1! Heads-up to others having this same problem: I had to run Windows Update 4 times before it found and installed all the available updates. Be patient!!!
---
Do you have a tech question of your own for Rick? Click here and send it in!
Need expert computer help? Click here to read about the services that I provide.