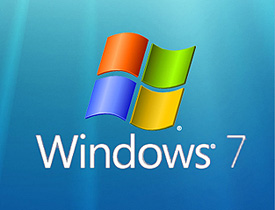 Question from Alex G.:  Hi Rick. Love this site and all your tips!! I hope you can help me with a problem I'm having.
I just bought an ebook filled with Windows 7 tweaks and several of the ones I really want to try require running a program called Group Policy Editor. The instructions say to type gpedit.msc into the Search box, but when I do I get this error message:
"Windows cannot find 'gpedit.msc'. Make sure you typed the name correctly, and then try again."
What am I doing wrong? My computer is a Dell laptop running the upgrade version of Windows 7 Home Premium. It originally came with Windows Vista.
Rick's answer:  Thanks so much for the kind words Alex. I hope you still feel the same way after you read my answer to your question though. I wish I had good news for you, but I really don't. Windows 7 Home Premium doesn't include the Group Policy Editor. It is only available in Windows 7 Professional, Windows 7 Ultimate, and Windows 7 Enterprise.
Some of Microsoft's decisions have always left me scratching my head while wondering what they were thinking when they made them, and the decision to leave such a useful utility out of some versions of Windows is one of them.
If you do a Google search for how do I find gpedit.msc in Windows 7 Home Premium you'll find discussions of a few workarounds, but I don't recommend any of them because I have seen them completely trash several Windows installations in the past.
I truly hate to be the bearer of bad news, but I'm afraid I have no choice in this case. Your only reliable course of action if you really want to use the Group Policy Editor is to replace Windows 7 Home Premium with Windows 7 Professional.
---
Do you have a tech question of your own for Rick? Click here and send it in!