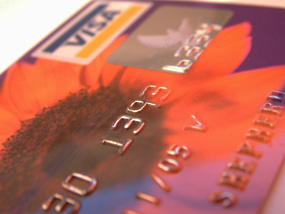 Question from Cam H.:  Hi Rick, I've been wondering about the following and wonder if you could help out.
I always carry my credit cards, my debit card and the key ring with my car keys and key fob on it all in my purse right next to my cell phone.
My question is could the battery or any parts of the cellphone or the electric current in the phone (which I leave turned on) somehow damage the key fob or erase the data on my bank cards?
Rick's answer:  Cam, I researched this very issue in detail a couple of years ago and the consensus of the experts I spoke with was that the tiny magnets and electric currents in a modern cell phone/smart phone are much too weak to demagnetize a credit card stripe.
On top of that, I have more or less verified that conclusion with personal experience. I often carry my wallet and phone right next to each other in the same pocket, and I've never had an issue with a card after doing so.
As far as the remote entry fob is concerned, there is virtually no chance that your phone could damage it either.
Now all of the above being said, since strange things can and do happen, there are no guarantees. But I truly believe you can safely co-mingle your wallet, key fob and phone with no worries.
I hope this helps, Cam. Good luck!
Bonus tip #1: This post explains how to automatically save an extra 3% on everything you buy from Amazon.
Bonus tip #2: Want to make sure you never miss one of my tips? Click here to sign up for my free Rick's Daily Tips Email Newsletter!
---
Would you like to ask Rick a tech question? If so, click here and send it in!
If you found this post useful, would you mind helping me out by sharing it? Just click one of the handy social media sharing buttons below. Thanks a bunch!