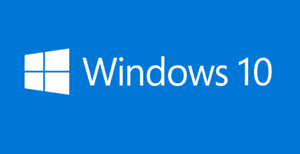 If you're using Windows 10 you should know that Microsoft is planning to release a major update for your Windows installation.
This important update is called Windows 10 Creator's Update and they plan to start rolling it out tomorrow (April 11).
As a participant in Microsoft's Windows Insider Program I had early access to the Creator's Update, and I believe it's a very worthy upgrade for the price (it's free!).
But that being said, I installed the update on four different computers and had issues with two of them. That's a 50% failure rate with my limited test, and that doesn't bode well for the general roll-out of this update. 
While I was able to resolve the issues I encountered on those two machines fairly easily, many regular users might not be able to do so without taking their computer into a repair shop.
That's why I recommend that you take the time to create a System Repair Disc and System Image Backup of your current Windows 10 installation before you attempt to install the update.
Bottom line: Having a current System Image Backup on hand will make it easy to get your computer back up and running quickly if you encounter problems with the Creator's Update installation.
This post explains how to create a System Repair Disc and System Image Backup in Windows 10.
---
And now for a bonus tip: Be sure to sign up for my free RicksDailyTips Email Newsletter at the bottom of this page!
Want to help spread the word about my tips? Just click one of the handy social media sharing buttons below: