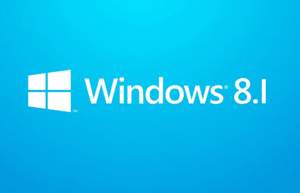 Question from Julie T.:  I bought a Lenovo computer with Windows 8 on it in August and finally got around to upgrading it to Windows 8.1 just a few days ago.
After 8.1 was installed I noticed that the apps I had downloaded before I did the upgrade were all missing. I downloaded all of them again but they still aren't showing up on the Start Screen.
What am I doing wrong? Are the apps not being installed even though it says they are?
Rick's answer:  You're not doing anything wrong Julie. Windows is causing this issue, not you. And don't worry, I'm sure your apps were installed just fine. Here's how to get them onto your Start Screen:
1 – Move your mouse and you should see a down arrow pop up in the lower-left hand region of the screen. Click on that arrow and a list of all of your installed apps should appear.
2 – Right-click on the name of each app you'd like to create a Start Screen tile for, then click the Pin to Start button that's located in the lower left-hand corner of the screen.
3 – Press the Esc key twice to display the Desktop, then press the Windows key to display the Start Screen. You should see a tile for each of the apps you just pinned to the Start Screen.
Note: You might need to move the window to the left or right in order to see the new tiles. You can do that by dragging the white bar that shows up at the bottom of the screen when you move the mouse to the left or right.
That's all there is to it Julie! Good luck!
---
Do you have a tech question of your own for Rick? Click here and send it in!
Need expert computer help? Click here to read about the services that I provide.