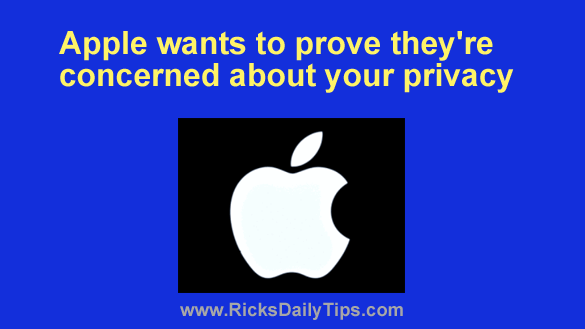 If you use any of Apple's services the company wants you to know they take your privacy very seriously.
To prove it, they have updated the Apple website's Privacy Page with detailed explanations about how they created every Apple service with your privacy in mind. 
The services mentioned run the gamut from Apple Pay to the Safari web browser and everything in between.
I have a feeling that Apple's updated Privacy info is simply a dig at the way Microsoft has turned Windows 10 into a virtual data mining machine by default.
But is Apple really any better? I actually think it is, but that's just my humble opinion.
Opinions aside, the new and improved Apple Privacy Page really is an interesting read. Click here to check it out for yourself.
---