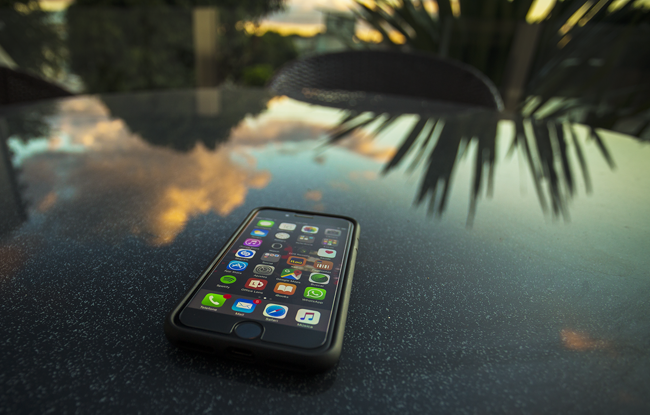 Have you noticed that your iPhone seems to run slower than it used to? Well, chances are it really is.
What's more, Apple is probably causing it to run slower on purpose.
Numerous iPhone users have been complaining about sluggish performance in online forums for a while now, prompting several in-depth studies on the topic. The conclusion: The slowdown is real.
After being confronted with the results of those studies, Apple has finally decided to come clean and admit that they're intentionally slowing down certain older iPhones via software updates.
However, they claim they're slowing your phone down for your own good (to prevent phones with older batteries from shutting down prematurely).
Here is the statement Apple released on the subject: 
"Our goal is to deliver the best experience for customers, which includes overall performance and prolonging the life of their devices. Lithium-ion batteries become less capable of supplying peak current demands when in cold conditions, have a low battery charge or as they age over time, which can result in the device unexpectedly shutting down to protect its electronic components.
Last year we released a feature for iPhone 6, iPhone 6s and iPhone SE to smooth out the instantaneous peaks only when needed to prevent the device from unexpectedly shutting down during these conditions. We've now extended that feature to iPhone 7 with iOS 11.2, and plan to add support for other products in the future."
Personally, I'm not buying it. If they really wanted to prolong the useful lives of their devices they would make their batteries user-replaceable. Yes, that would likely add a few cents to the cost of every phone, but the users would save a bundle over time.
While I'm usually not one to believe in conspiracy theories, I have a hard time believing Apple is doing this to enhance the customer's user experience. I believe they're actually doing it to prompt users of those older phones to junk them and buy a new iPhone.
Of course Apple will replace your iPhone's old battery for a $79 fee, and they'll replace it for free (under certain conditions) if you've shelled out the cash for AppleCare+ coverage. But they stand to make a LOT more profit by simply selling you a new iPhone every year or two.
The inability to quickly and easily replace an iPhone's battery is one of the primary reasons why I prefer using an Android phone. If the battery in my trusty LG phone wears out I can replace it for just a few bucks. No big deal.
I understand that lots of folks love their iPhones. And I can understand why because they really are great phones. But personally, I don't like dealing with companies that do things like intentionally slow down their customers' devices, regardless of the reason.
What's your opinion on this? Do you agree with my take on it? Have one of your own?
Feel free to express your opinion by leaving a comment below.
Bonus tip: This post explains how to enable Wi-Fi Calling on your iPhone.
Image credit: Peterson Fialho de Carvalho
---
Like this post? If so, I invite you to share it with your friends. Just click one of the handy social media sharing buttons below.