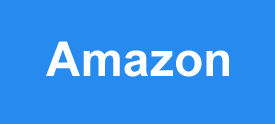 Update: Amazon has dropped the threshold for free shipping back down to $25 since this post was written.
The original post continues below…
Amazon
 was the first online retailer to find a way to make money and build a sustainable Internet-based business, and today they are the largest online retailer in the world. And they are also my favorite online retailer, for a couple of reasons:
1 – They offer extremely competitive prices on virtually everything they sell (and they sell virtually everything!).
2 – They offer free shipping on orders that meet the requirements of their Super Saver shipping program. 
For many years your order had to total at least $25 worth of Super Saver eligible items in order to qualify for free shipping, but now Amazon has raised that threshold to $35.
This is still a great deal in my humble opinion, but I have heard from several Amazon shoppers who are planning to take the plunge and sign up for Amazon Prime now that the minimum order for free Super Saver shipping has been raised by $10.
Amazon Prime isn't cheap, but if you purchase lots of items from Amazon it can be a great deal. For $119 a year you get free 2nd day shipping on all Prime eligible items with no minimum order amount. And if you like getting your items into your hands in a hurry, 2nd day shipping sure beats the 5+ day shipping offered under the Super Saver program!
I still believe that Amazon has one of the best shipping arrangements of any online retailer, regardless of whether you stay with free Super Saver shipping or decide to move up to Amazon Prime!